Retirement planning is growing increasingly complicated.  At Giordano Cummings Financial, we make it our business to sort out the complexities of pensions, retirement plans, and Social Security.  Our experience, paired with our focus on education, allows us the ability to help our clients plot out a course for retirement.  We help manage the details for accuracy and timeliness so that the transition is smooth and less stressful.

Let us formulate a wealth management plan that provides key elements to help you meet your personal goals and objectives. We believe in building personal and long term relationships with our clients while we manage their portfolios.
As a critical source of retirement income, social security can be complicated as many individuals don't have a full understanding of the choices they may have.  Issues of taxes and family benefits can add to that complexity.  Let us help you understand your options and how that figures into your overall financial plan.

Insurance is an essential part of any sound financial plan. It transfers the risk of life events from you to the insurance company and can help protect your family from the financial consequences of those events.  A proper strategy can include personal insurance, liability insurance, and life insurance.

Whether you are just getting a start to investing, or you have been saving for years, we can help you with sound financial planning advice.  We can help you establish retirement income goals, identify sources of income, manage assets and help mitigate risk so that you can enjoy retirement.

Regardless of where you might be in life, or investing for that matter, we can leverage our years of experience to help you gain financial independence and shape a retirement plan that creates enough income so that you don't outlive your money.

Let us help you feel confident that you have looked at the future of your business and chosen a path that will allow you to preserve the independence and control that you have built over the years.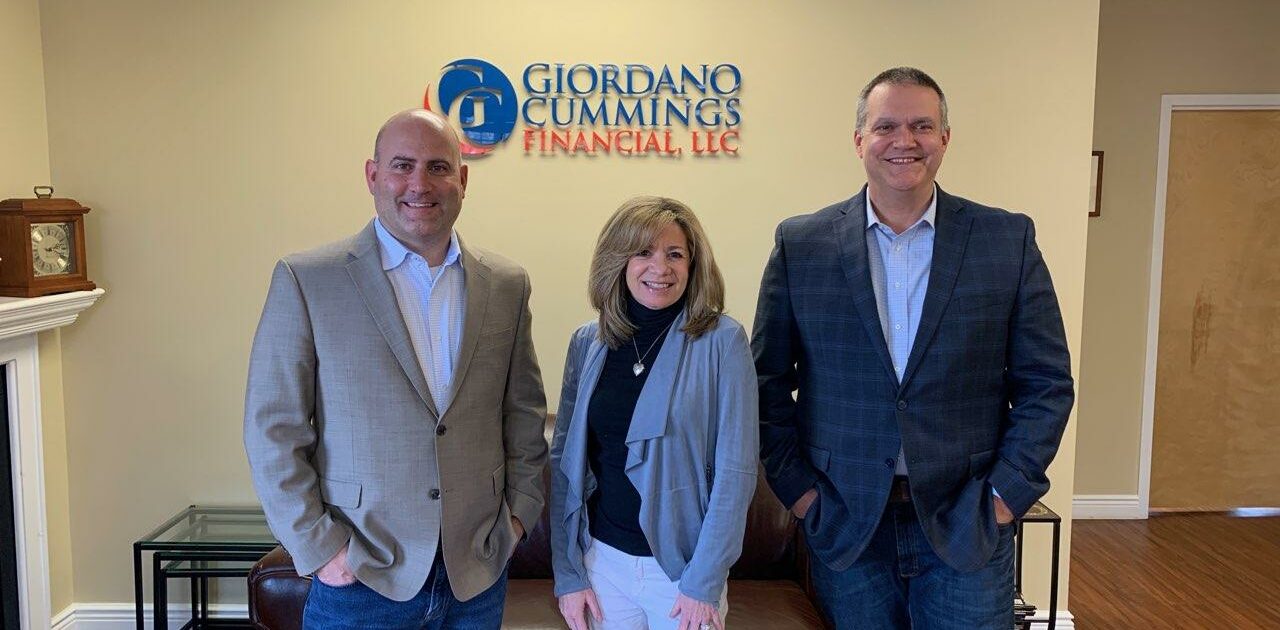 Robert graduated from the University of Rhode Island in 1993 with a Bachelor of Science in Business Administration, majoring in Finance.  For 12 years, he owned and operated Giordano's Hometown Market and Giordano's Vending Company in Nutley, NJ.  
Read More
Robert wrote a mystery novel titled Justify the Means that was published in 2003. He attained his Series 7, Series 66, and Insurance Licenses and became a Financial Planner in 2005.  His financial planning articles have appeared in NJ Business Magazine and AIM Newspapers in Morris County, NJ.
In 2006, he was honored with the highly prestigious Stivale D'Italia Award of Excellence by the Italian Tribune for honesty, integrity, reliability, and unwavering dedication to fair and ethical business practices.
In 2011, he completed the Financial Planning Program at Fairleigh Dickinson University, the Petrocelli College of Continuing Studies, focusing on Estate Planning, Income Tax Planning, Investment Planning, Insurance, Retirement Planning, and Employee Benefits.  Afterward, he became a Certified Financial Planner ™, the Standard of Excellence in financial planning.
Robert lives in Morris County, New Jersey with his wife and three children.  He also spends time in Florida where many of his clients have relocated.  Robert manages Giordano Cummings Financial, a men's softball team in Jefferson Township, NJ.  He has coached football, softball, basketball, and baseball at all different grade levels.  He is an avid NY Giants and NY Yankees fan who enjoys playing chess, golf, and softball.
Brewer is a Certified Financial Planner ™ practitioner. He earned his Bachelor of Science Degree in Environmental and Business economics from Rutgers University in 1994, where he remains an active member of the alumni association and an avid fan of Rutgers Football. 
Read More
In 1994 Brewer began his career as an Accounts Receivable Representative for a large hotel and real estate franchisor.  After three years in accounting, he decided to become a financial advisor.  Since 1997, Brewer has focused his energies on providing straight-forward and objective advice to his clients.
Beyond the investment management field, he is involved with his local community and various charitable organizations including Food Allergy Research & Education (FARE).  Brewer balances work with family time spent with his wife, Maria, and their daughter and son in Long Valley, New Jersey.  Brewer enjoys golfing, fishing and the New York Rangers.
Laurie Plunkett
Office Manager
Laurie has been with Giordano Cummings Financial since its inception in 2011.  She is a graduate of Trenton State College where she earned a degree in Business Administration.  She has over twenty years of experience in the financial services and human resources industries. 
Read More
Her responsibilities range from overseeing administrative assistants, executing company workshops, planning and coordinating Annual Golf Outing and charity events, and providing service to clients as well as business partners. 
She lives in Wayne with her husband John and their two children.
Giordano Cummings Financial, LLC. has offered over 300 educational workshops throughout the state of NJ and NY for union employees.  Rob and Brewer have spoken at union meetings, job sites, as well as private seminars. They specialize in assisting both PSEG and Verizon employees with their retirement choices. The workshops are educational in nature and are intended to help employees attain a clear understanding of their retirement benefits.  Attend a workshop and then schedule a complimentary personal consultation, Retirement Roadmap (R2).
We are always planning new educational workshops for our clients. Check back soon to see when our next workshop will be held. 
(R2) is a financial planning tool designed exclusively for telecommunication and utility employees and helps plan for retirement by:

Evaluating
Your current financial situation
Examining
Your company's Pension Plan & distribution options


Analyzing
401k or Thrift Savings Plan
Reviewing
Social Security Options

Creating
A Retirement Income Plan
Providing
A List of Items to Accomplish Goals


Plotting
Out A Course for Retirement
Schedule Your Complimentary Retirement Roadmap (R2) Meeting
Please contact Giordano Cummings Financial by filling out the online form or calling us at (877) 894-5842 to schedule your Retirement Roadmap Meeting.
Giordano Cummings Financial